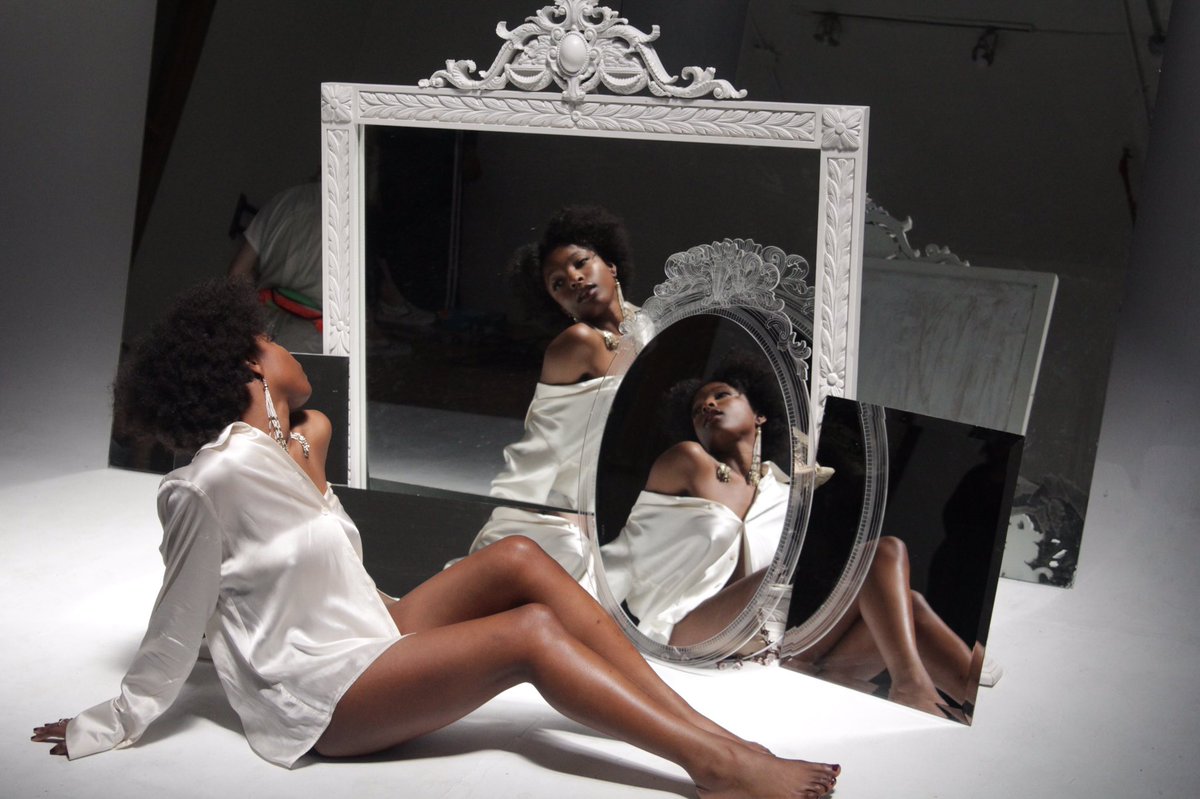 Soul music is about honesty – the bearing of your emotions and thoughts through melody and rhythm – and NYU student Dana McCoy is emerging as an exciting voice.
Soul and its sister genres are experiencing a modern-day revival, from alt-RnB pioneer Solange to the grime-infused and Brit-inflected music of Jorja Smith.
With just a few live performances to her name, Dana McCoy released 'I Miss You', a track that emerged from her studies at the Clive Davis Institute for Recorded Music. Its jazz-inspired structure, soaring vocals and devastatingly earnest lyrics have seriously impressed many in the blogosphere – and this is just a debut single.
We chatted with Dana to discuss life and the next steps – from being a 'musician's musician', to the civil rights movement and bath tubs full of milk…
Hi Dana – 'I Miss You' is a truly breathtaking song. What inspired you to write it?
It was actually an assignment for a class that got the writing process started for this song. At first it was really just a culmination of a bunch of lines I'd written separately. I didn't realise they all told one story until my friends Antonella and Abby started working on the song with me and helped me put all the pieces together. I guess you could say it was inspired by my own life and then embellished little bit. I think many people can relate to the feeling of playing devil's advocate with yourself and thinking "You know maybe it wasn't that bad" when thinking about any relationship whether platonic or romantic.
How did you get into music and songwriting?
As corny as it sounds, I think I've always been into music. I grew up in a very musical household. Both my mother and sister sing, and although my father is completely tone deaf, it's never stopped him from singing and playing music throughout our house. As for songwriting, that was a more recent development. I've always been interested in writing music but I think I was always a little nervous about what I would create. Being in Clive definitely pushed me and gave me the confidence to use my voice.
You're currently a student at NYU as part of The Clive Davis Institute of Recorded Music. How do your studies inform your music?
I think studying at NYU has given me a chance to be a more well-versed artist because I'm learning not only about music history, but also getting advice from people who have and who continue to be successful in the industry. Learning about production and engineering has made me more meticulous when it comes to creating. And on top of that, I get to interact and collaborate with all these incredibly talented people my age whose taste in music varies from my own. It gives me an opportunity to explore avenues and sounds I might not naturally think of entertaining.
You collaborated with fellow students to make the equally gorgeous video for 'I Miss You' – what was your vision for the video and what was it like to film?
Making the music video was really fun. My friend Stephanie Tinsley had offered to shoot a video for me whenever the time arose. So once I'd finished the song, I sent it to her and she responded immediately with very similar ideas to what I already had in mind. We both wanted a very open space, to play around with mirrors, and were also greatly inspired by Solange's "Cranes in the Sky" video, Amy Winehouse "Rehab" video, and Tyler the Creator's "flowerboy" interview.
The most memorable part of filming would have to be the bathtub scene. I had been completely fascinated with the idea of a milk bath before shooting the music video. I knew I wanted it to be in there, but I had no idea how cold it would be! It was definitely an unforgettable moment for me.
Your music revives jazz and blues sounds that we haven't heard in the mainstream for a while. Who are your biggest musical influences and why?
I would say that one of my biggest influences would be Solange. Not only is the instrumentation in her music beautiful, but I think there's a certain amount of grace to her storytelling. For example, her last album deals with topics of race and femininity but in a way that makes the music and message accessible to everyone. Another big influence would have to be Aretha Franklin. She really paved the way for all singers with melismatic voices and she was a big advocate for both the civil and women's rights movements in the 60s. Those are two very prevalent issues in America today and I think outside of music, the way both these women advocate for these causes is very inspiring.
Aside from music, what else inspires you to write? Do you have any favourite topics to write about?
I think life experiences in general are very inspiring even if they aren't my own. Sometimes watching movies or looking at art can help me come up with ideas about what to write about. As far as favourite topics go, I would say love is always fun to write about because there are so many avenues you can take and there are so many different types of love. In the future I'd really like to explore writing about nature and writing more political music.
'I Miss You' is a great debut to make – what are your plans for your next releases?
I've been working on a couple songs, but they aren't quite finished yet. So as of right now I don't have any releases planned. I've been collaborating with a couple of friends and I'd love to see where that might lead, but there's nothing solid in the works. I'd really like to spend the next couple months honing in on the sounds and ideas that I'd like to play with and express in my next couple of songs and maybe think about working on an EP.
You've done a good number of live performances. Do you intend on branching out the live show beyond New York City?
I would absolutely love to branch out and do shows in other cities! I'm still building up my repertoire and creating a solid set list but it's honestly a dream of mine to go on tour. I'm currently studying abroad in Berlin and I actually will be performing at The Venue on the 14th of December.
What would you like to achieve most in the music world? Do you have a goal in mind?
I think it will always be a dream to hopefully win a Grammy one day and maybe even have mainstream success, but above that I think what I want most is to be someone worthy of respect in the music industry. A musician's musician if you will. I think some of the most creative people, although they may not get the public recognition they deserve are revered and well respected by the 'greats' and legends of the music world.
Finally – how would you describe Dana McCoy in three words?
This is probably the hardest question to answer of all the ones you've asked, but the first three words I would start with are: sensitive, genuine, and, confident.
'I Miss You' is available to stream now on Spotify. You can follow Dana on Instagram, Twitter and Facebook.