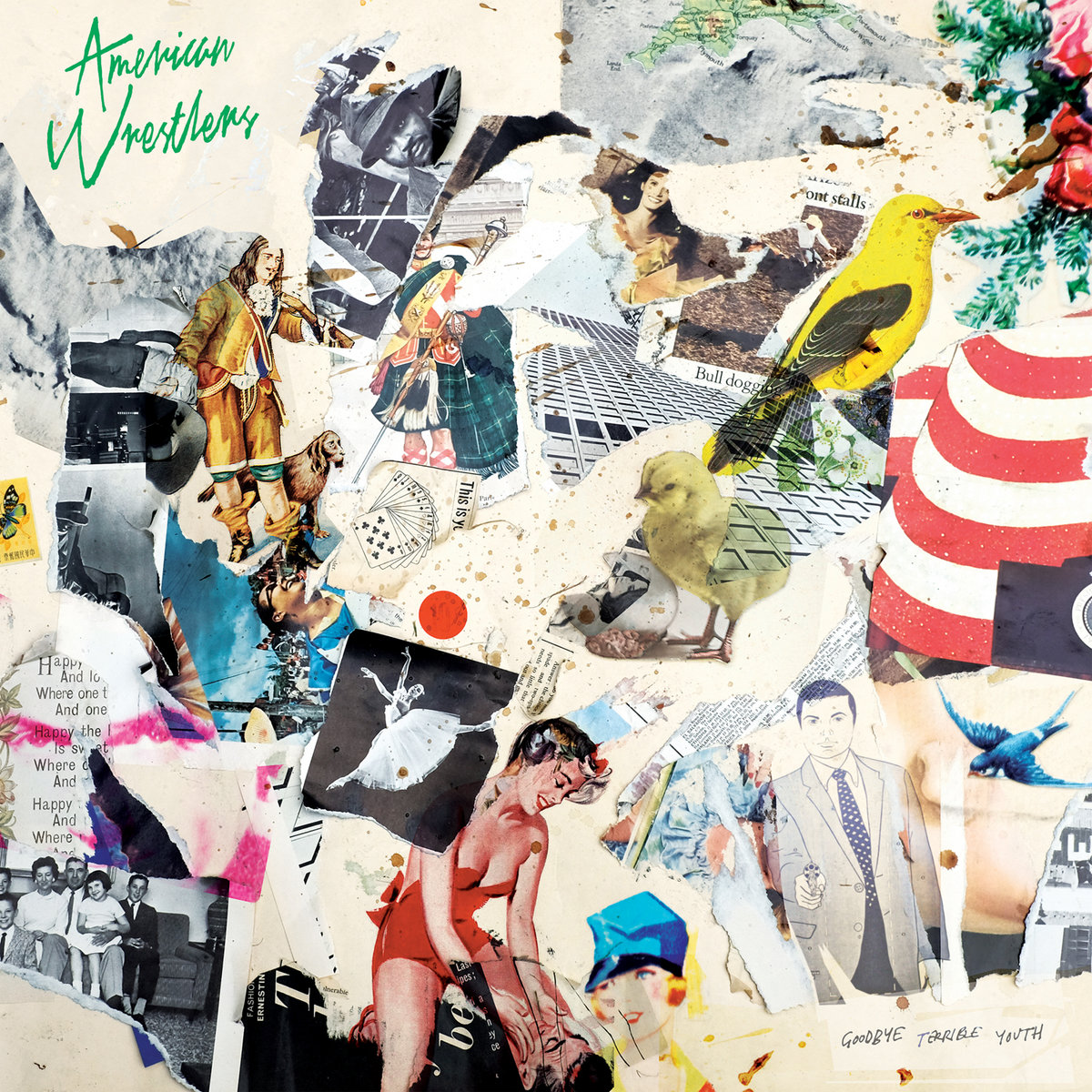 AMERICAN WRESTLERS – GOODBYE TERRIBLE YOUTH
There is something more than a bit disarming in the opening chimes of 'Vote Thatcher', the lead track on AMERICAN WRESTLERS new album Goodbye Terrible Youth; indeed, it does not quite mask the four observations of main man and lyricist Gary McClure. The song doesn't taste so sweet when McClure intones "I can look to my son/ to be stoned by a policeman". It is a good preface for where he intends to take Goodbye Terrible Youth, however, for here is a collection of songs both introspective and sour, expertly packaged as a pill made easier to swallow courtesy of the buoyant, garage-rock tones that envelop it.
McClure has stated that, in writing Goodbye Terrible Youth, he was writing an album for a younger version of himself, and it is in that light that the previously downtrodden tone is morphed into one of bittersweet nostalgia. In writing for his former self, he is writing for the teen who was finding himself as he scrutinised the status quo, the patriarchy, those with power, and his day to day life. Older songs akin to these were fuel for his scrutiny, and in writing for the ghost of his past, he crafts for the youth of his present.
The power McClure has to weave narratives into his songs is omnipotent in the understated yet breezy 'Amazing Grace', where he poses questions on American nationalism and even religion. 'Terrible Youth' sees the band switch their fuzzy distortion for classic rock riffs, but the difference between songs here pales in comparison to how the band have mutated from the lo-fi bedroom concoctions of their self-titled debut, and even more so in regards to McClure's experimental alt-rock outfit Working For A Nuclear Free City. These are practically alt-pop songs – something that you certainly cannot deny in the sunny keyboards of 'Blind Kids' – feel-good in nature if not quite in their innards.
It is more than easy to forget that McClure is indeed an original Scot, so absorbed has his music been by the States that have claimed him. Like fellow Scottish garage-masters Teenage Fanclub, American Wrestling is erring far closer to the realms of Sebadoh than any music associated with being British. Perhaps, in being that ex-pat, McClure is open to shed light on the idiosyncrasies of the land that he now calls home all whilst keeping one finger on the pulse of his youth. Goodbye Terrible Youth is nowhere near as exploratory as his early output, but it no doubt casts a rose-tinted glow on the fresh feelings of formulation that as an adult, one can never really reclaim.